MIKE FINE is an American stand-up comedian, writer, actor, and ordained minsiter. With a sharp mix of an unpredictable demeanor, abstract observations, and deadpan delivery Mike's comedy styling is reminiscent of the classic Borscht Belt comedians.
A frequent guest on TV and radio programs, including AXS TV's "GOTHAM COMEDY LIVE", THE ANTHONY CUMIA SHOW, SIRIUS XM's HOWARD 101, RAW DOG COMEDY RADIO, BLOOMBERG, WOR, and RED STATE TALK RADIO, he also appeared in  the Award winning Documentary "WHEN JEWS WERE FUNNY". Fine, currently is a recurring judge in the official OFF – BROADWAY production of "THE GONG SHOW LIVE",  co-hosts a weekly podcast called Javid Radio, and pens a weekly humor column for NEW YORK SMASH magazine. He has been featured in The New York Post, along with write ups in Cosmopolitan, The New Yorker, Gothamist, EliteDaily, US Magazine, and countless other print and digital publications worldwide.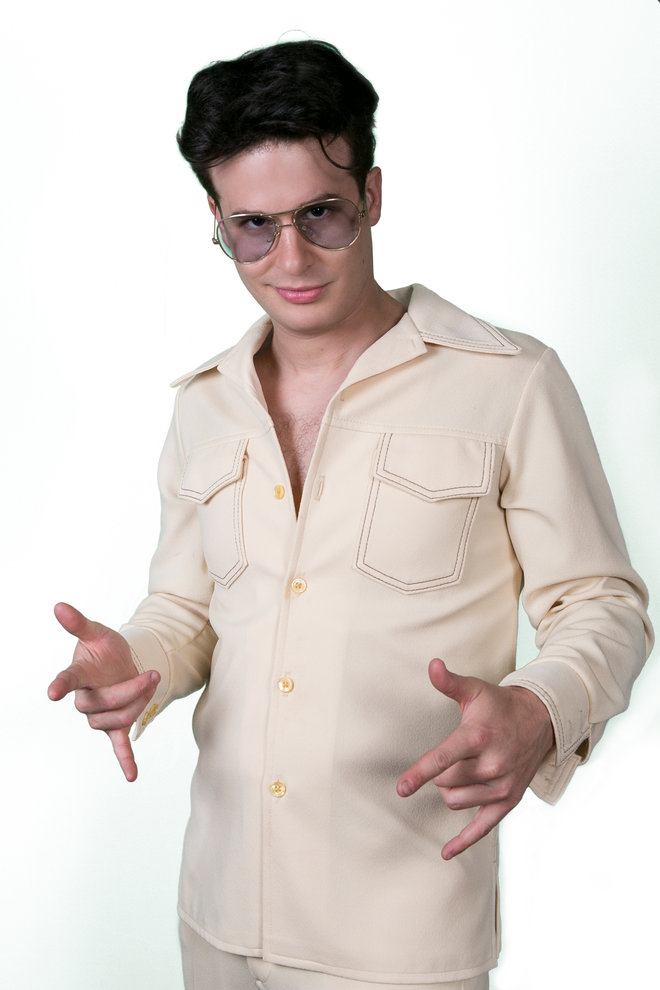 After co-starring and co-writing three seasons of the cult hit cable show "The Ferris Butler Program" aired on, Manhattan's Time Warner Cable, with former Saturday Night Live writer Ferris Butler, Mike went on to become an accredited staff writer for the New York Friars Club Roast of Quentin Tarantino, Dennis Rodman, Boomer Esiason, Padma Lakshmi, and Ricky Schroder . With an adept ability for fine tuning a joke or punching up a script, Mike regularly is asked to provide comedy material for many A-list celebrities and athletes, including numerous Oscar, Grammy, Emmy nominated artists and performers .
Always a crowd favorite, Mike's adept ability to tailor his act for any audience keeps him in constant demand, making regular appearances at major clubs, colleges, and corporate events in the U.S. and abroad.
Whether it's performing at Foxwoods Resort & Casino in Connecticut, Sturgis Motorcycle Rally in South Dakota, Mike always makes it a priority to find time to give back. He actively volunteers for Veteran causes, such as Wounded Warrior Project, Wheelers for The Wounded, Disabled Sports USA, as well as dedicates his services to other charitable causes such as the Friars Sunshine Committee, Gilda's Club, Police Athletic League, Fresh Air Fund, The Actors Temple, Hebrew Home for the Aged, and many other non-profit organizations he's passionate about.