This years Go Sephardic Sukkah Party, was held at Congregation Edmond J. Safra, which brought out many of New York City's most eligible Sephardic singles and young professionals, this October 1st. Located just steps away from Central Park on Manahttan's Upper East Side, a picturesque and spacious sukkah was erected on the balcony space of the Synagogue, where sushi stations, wine bar, and an infinite amount of middle eastern delicacies awaited all those that were attending. Dressed to impress, event goers got busy mingling on the moonlit terrace, until they eventually made their way inside the synoguages party room for the evenings planned comedy show.
Kosher Komedy producer Kenny Gluck, who provides comedy and family friendly entertainment for many Jewish organization fundraisers, Yeshiva dinners, Passover tours, camps, etc…put together an exceptional line-up geared with plenty  specifically tailored material for the young and hip Sephardic crowd. With Kenny Gluck serving as emcee, first comedian to be brought up was New York based comedian Elon Altman, who recently appeared on AXS Gotham Comedy Live.
Elon successfully got the crowd going and warmed for the evenings headliner comedian Mike Fine. Mike is not only one of the comedy industries leading roast joke writers, having written for many of the celebrity filled Friars Club roasts, he is also one of the most sought after Jewish comedians working today preforming regularly for many Jewish events,Passover tours, temple fundraisers, private parties, etc….As a practicing Jew, Mike's orthodox upbringing, allows him to connect with man Torah observant audiences by including relatable humor that touches upon attending Yeshiva, living in Israel, observing Jewish holidays, shidduch dating, and world events.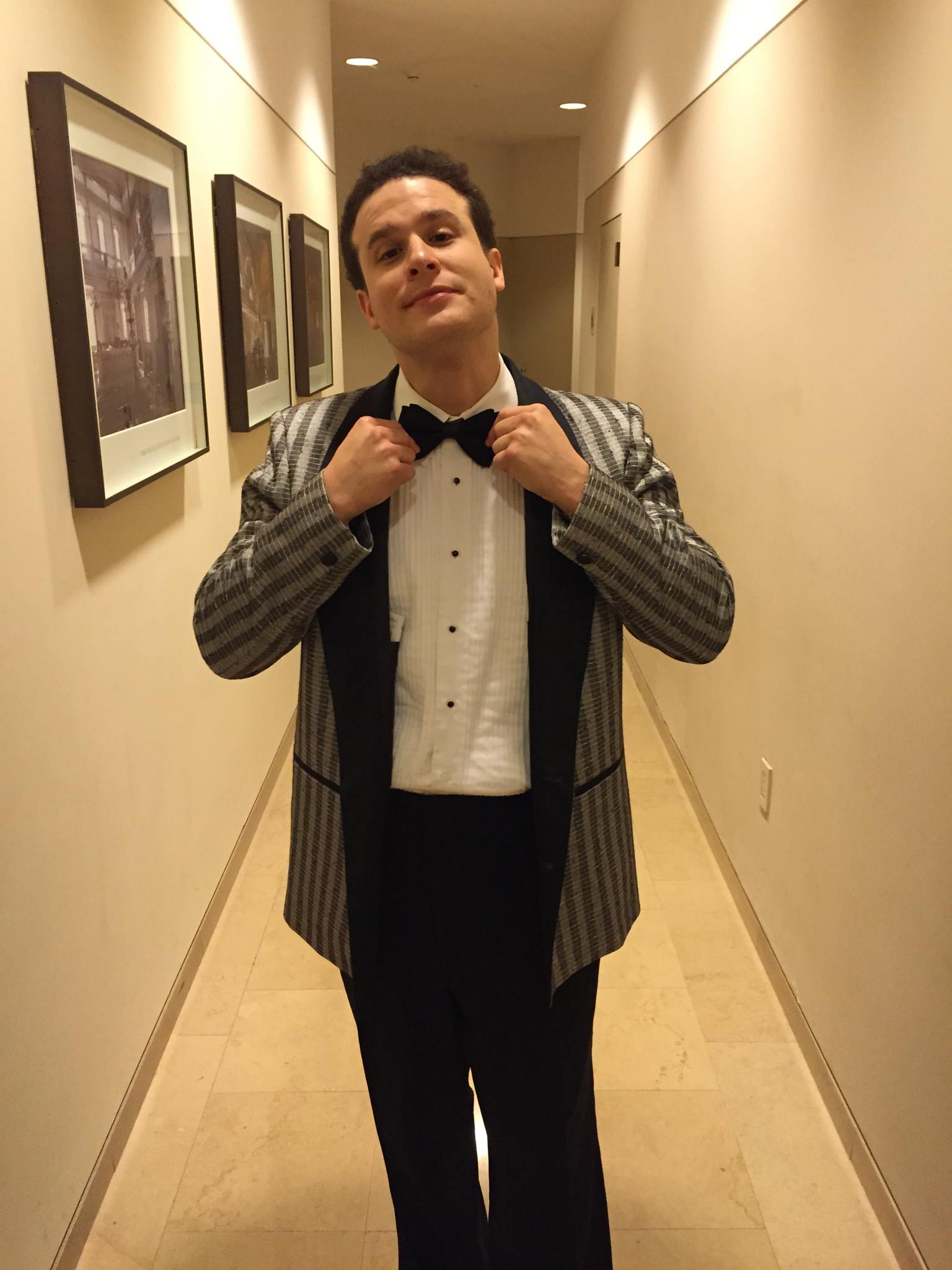 Mike started out by sarcastically asking the crowd, "Isn't this better than having a good time?", which got an immediate laugh, followed up by thanking the crowd for not interrupting the show to have a marriv minyan. It was a lively audience which prompted Mike to get the crowd involved by inviting a woman from the audience onto the stage, to ad-lib back and forth about Jewish dating. After the show the comedians and and Gluck hung around, to kibbutz with the many attendance or pose for pictures. All and all it was a fun event, where everyone left smiling.
GoSephardic brings together young Sephardic Jews from all over, be it in New York, Los Angeles, Montreal, Toronto or Miami for fun, cool, spiritual and connect events! Men and women who come to our events and programs are usually between 18 and 36. Sephardic culture has always been very open and inclusive, so we welcome people from all walks of life and levels of observance.