Veteran comedian and comedy writer Mike Fine made his debut appearance on AXS TV's Gotham Comedy Live, alongside the hilarious comedians Joseph Vecsey, Veronica Mosey, Rondell Sheridan and host Blue Collar Comedy Tour's Reno Collier, November 5th in front of a packed house at Gotham Comedy Club, one of New York City's most luxurious venues. As one of the countries premier venues to watch comedy, Gotham's stage plays host to some of the biggest names in the comedy world including the likes of Jerry Seinfeld, Robert Klein, Dave Chapelle,Artie Lange, Gilbert Gottfried, Colin Quinn, just to name a few.
The AXS TV channel, owned by the flamboyant entrepreneur and Dallas Mavericks owner Mark Cuban, is broadcasted into 48 million plus homes nationwide and provides an array of exciting forms of live concerts and entertainment. AXS and Gotham Comedy Club, partnered up to feature Gotham Comedy Live. The shows format consists of having a celebrity host, and featuring four other comedians throughout the hour long show. Shot from Gotham Comedy Club, the show airs live every Thursday evening at 10:00 PM.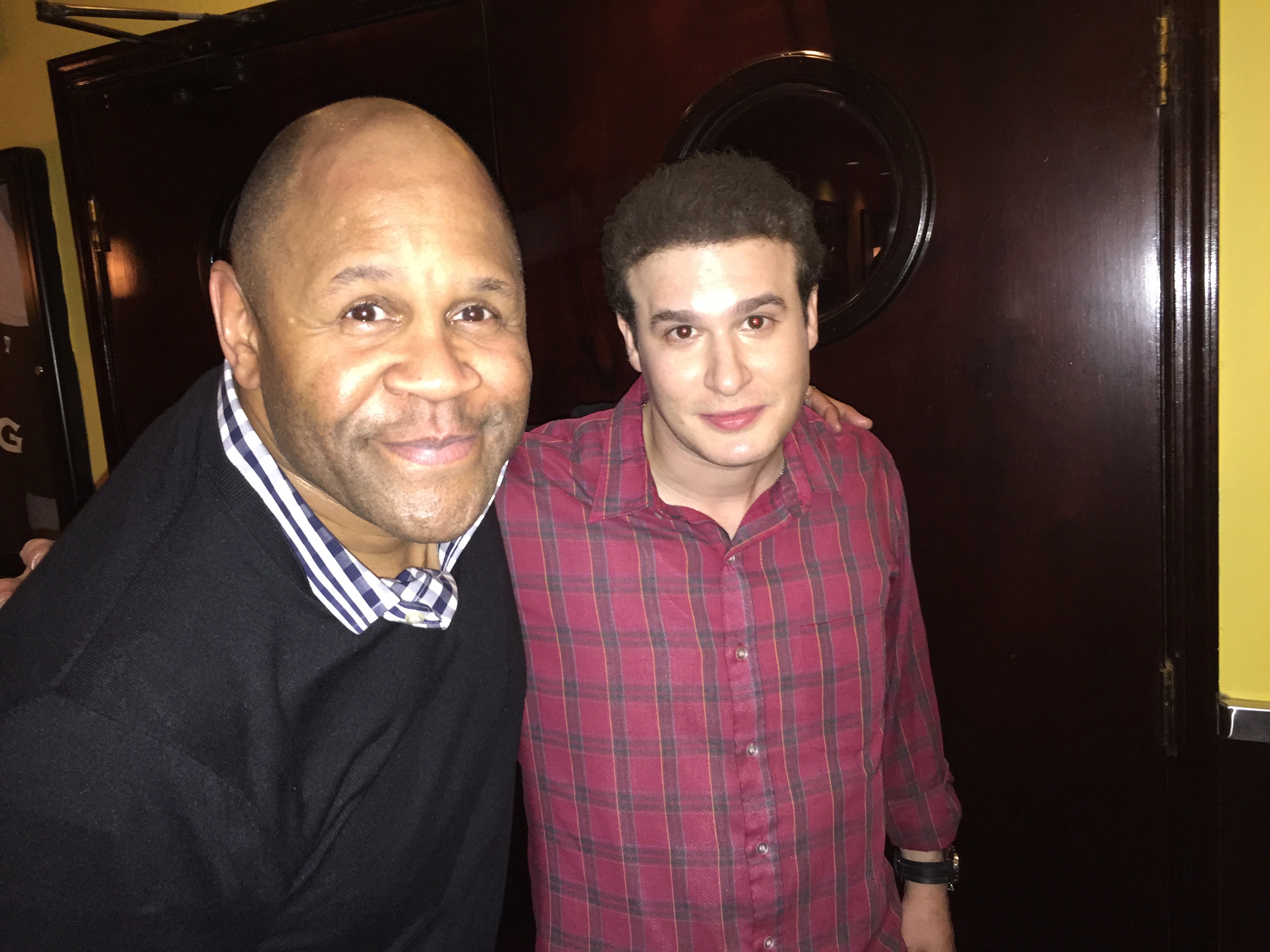 To a packed house Reno Collier, easily recognizable from the Blue Collar Comedy Tour and the Comedy Central Roast of Larry The Cable Guy, was able to get the room going while Mike Fine who was first to go up paced in the wings waiting to hear his name being introduced. Once, his name was called, Mike took the stage to a very warm reception and wasted no time getting his first laugh. Mike's set opened with him mentioning the disappointment of his Rabbi declining the invitation to attend the show, due to not like the language they use at some comedy shows in the city, like "cover charge" or "2 drink minimum". After that, the next 8 minutes went by quickly, while Mike kept serving up sharp and hard hitting jokes one after the other. Watch Mike's entire set below.
The very funny Joseph Vecsey followed, than went Veronica Mosey, and Rondell Sheridan who you may remember as the goofy-yet-lovable father of a psychic teenager, in the Disney Channel sitcoms That's So Raven and Cory in the House, closed out the show. As the show credits ran, Mike was greeted coming off stage after taking a closing bow to a mixed reception of friends and loyal fans, that came out to show their support. In all, it was a wonderful evening paired with a fantastic audience, in one of the top clubs in the country, led to such a memorable evening.